Class 10 Destructor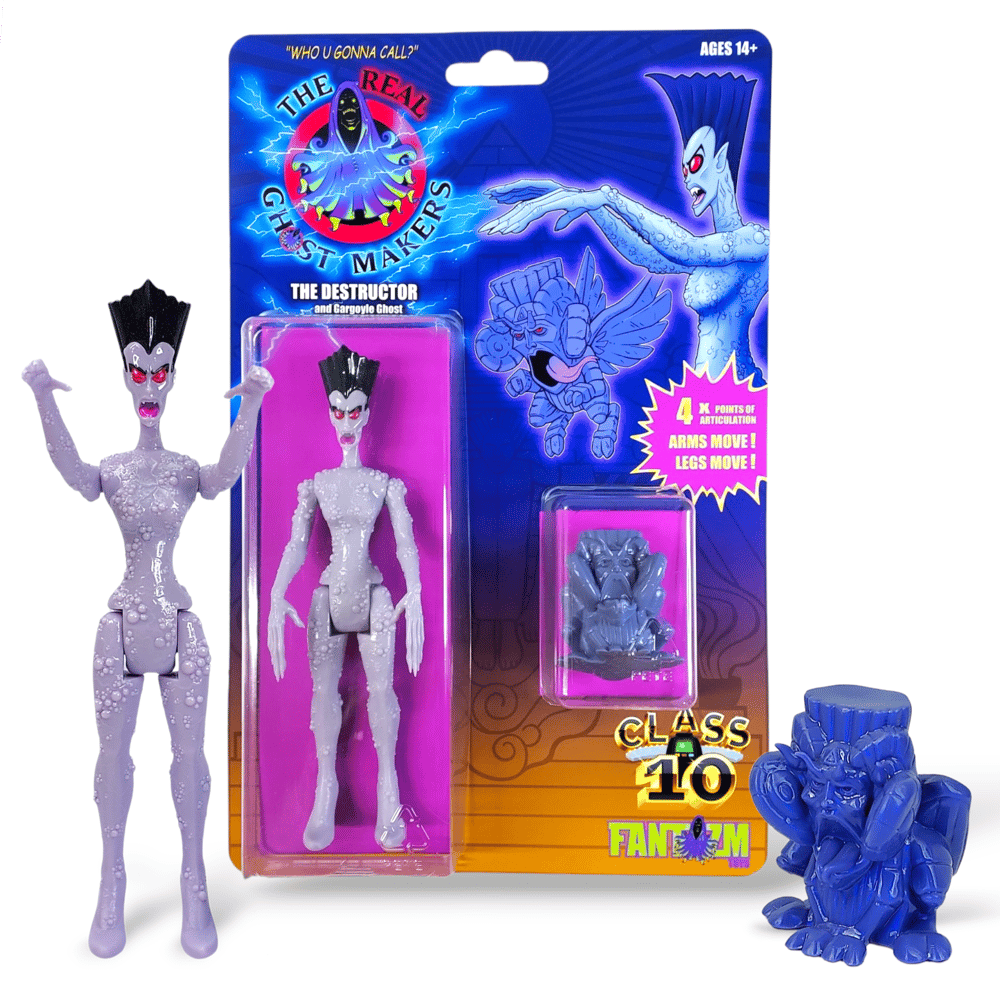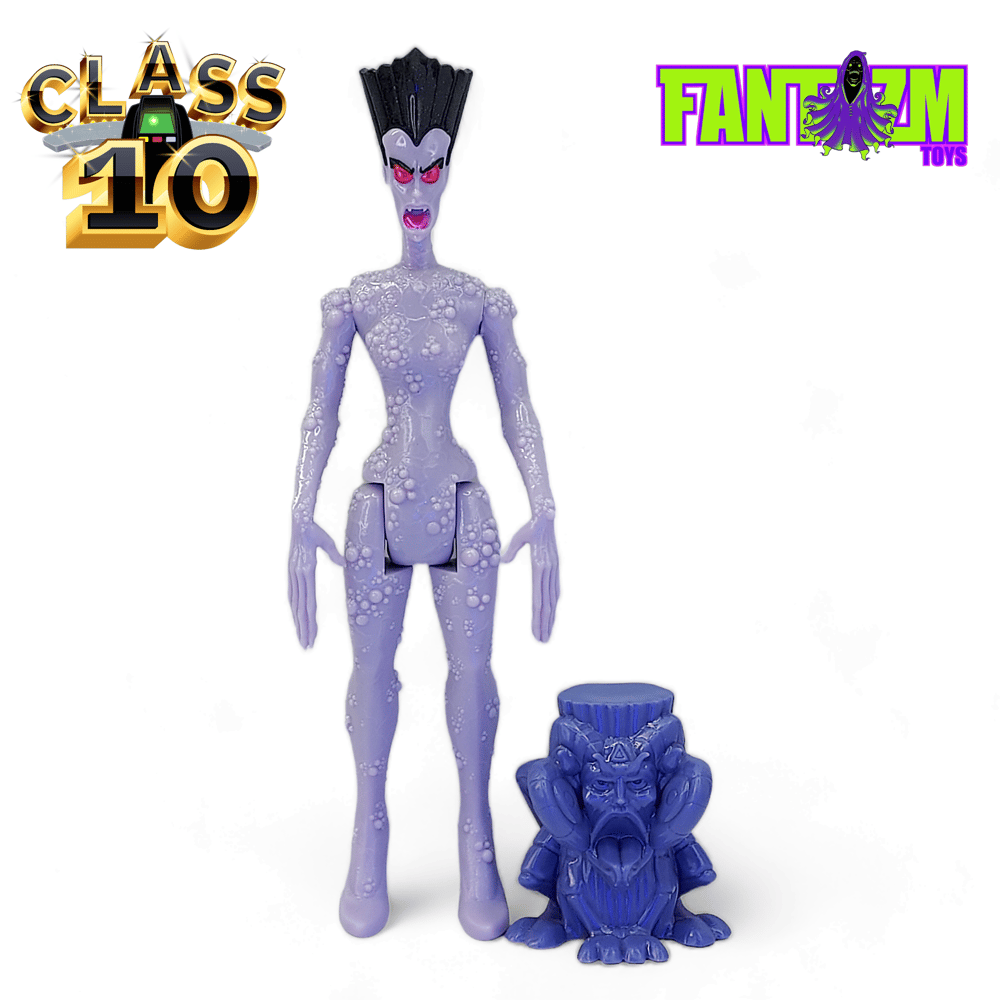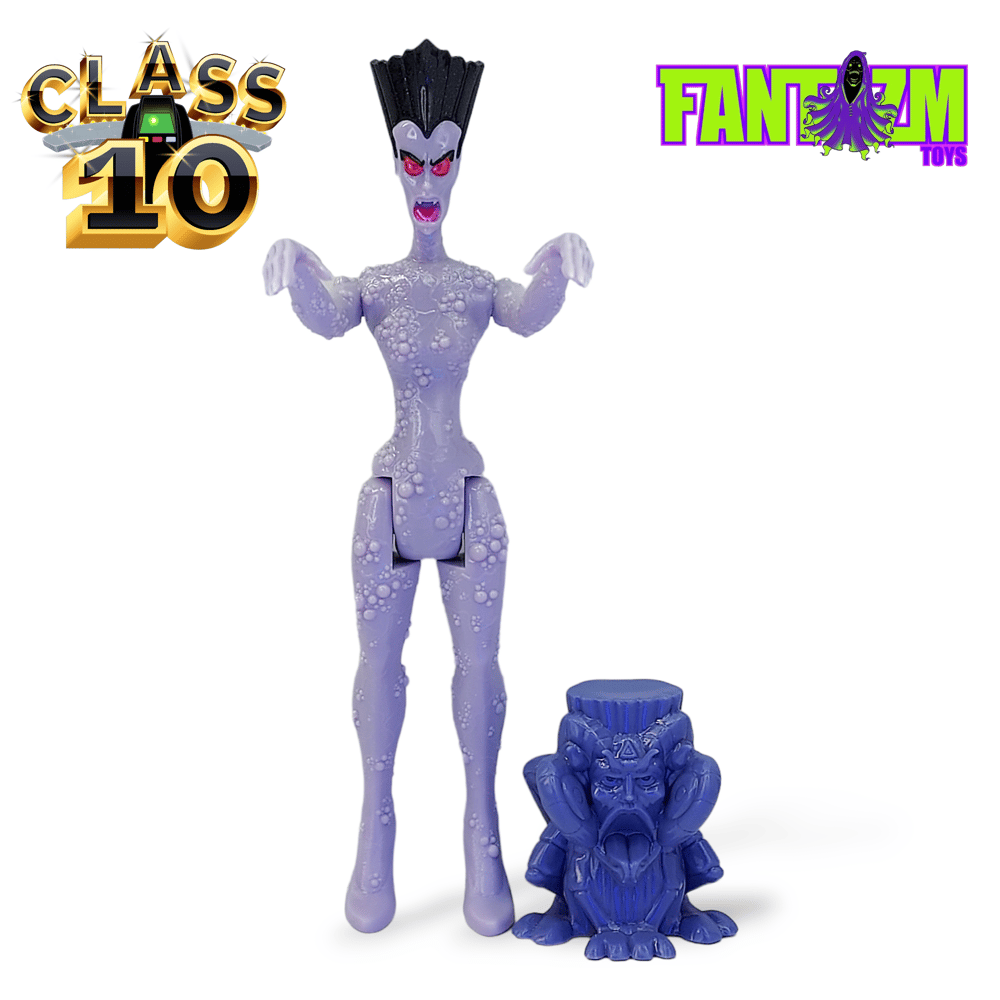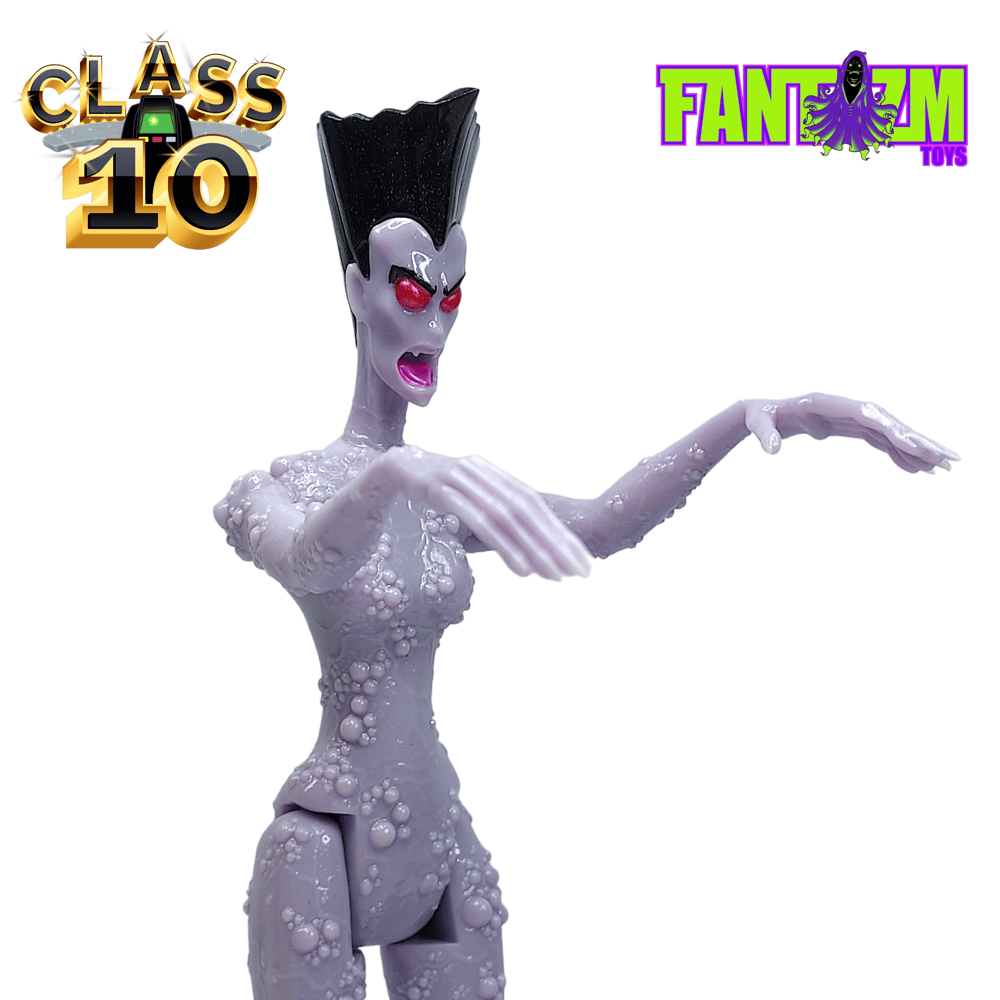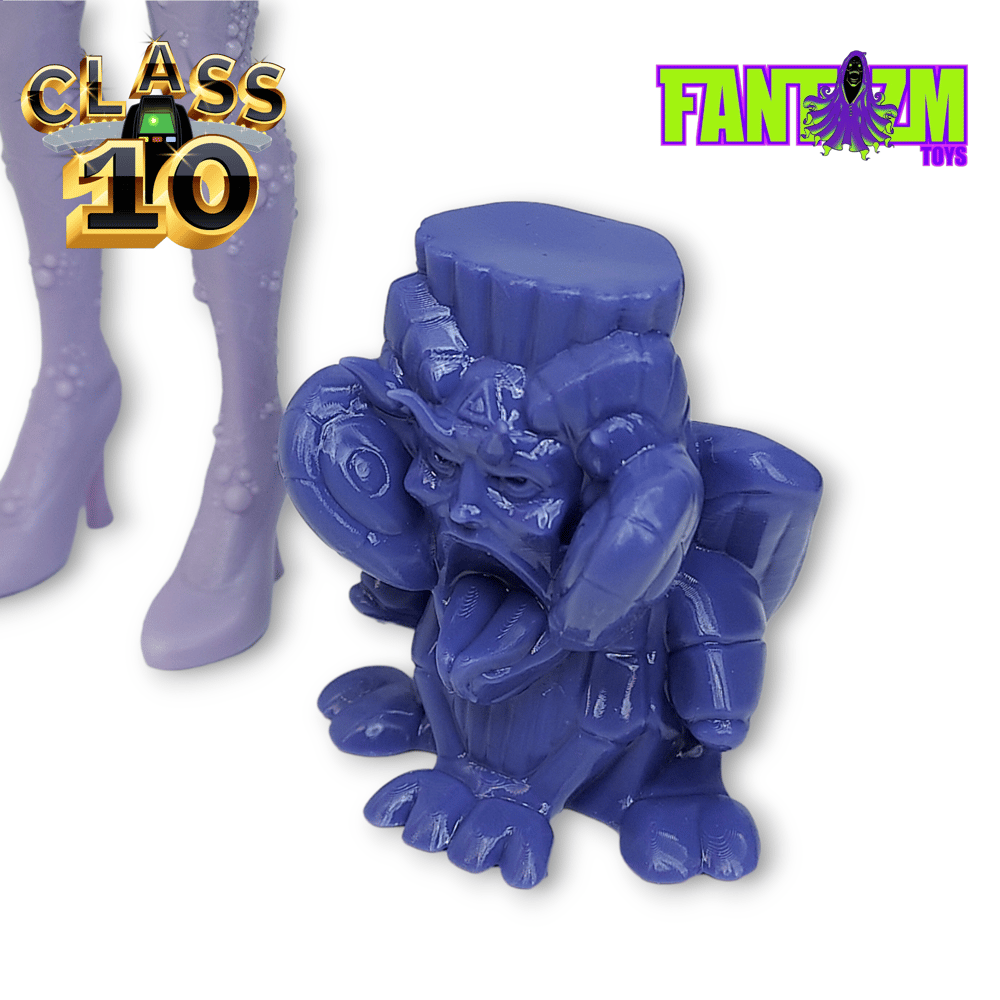 The Destructor with Gargoyle Ghost.
The traveling interdimensional god has come and in the form of the classic animated series! Our all new flat-topped action figure collectible is scaled to fit in with the original RGB toy line, has 4 points of articulation, and comes complete with an all new Crypt Creeper Gargoyle Ghost companion.
This Class 10 will come carded with "collector friendly" openable plastic bubbles. You will be able to easily remove the figures without having to cut or tear the packaging. It will be very easy for you to choose the form of your Destructor display.
Features:
-Articulated arms and legs
-Includes original Gargoyle Ghost
-Stands 6 inches tall
-Hand painted features with a sparkle pearl finish
-Made from custom dyed resin
-Comes carded with collector friendly openable plastic bubbles
-All original artwork and sculpt
*Packaging and product may vary. This is a hand made item and is NOT intended for children. It is made for display and adult collectors only.
Choking Hazard! Includes small parts.