PROTOTYPE ALIEN LIFE FORM GHOST STATUE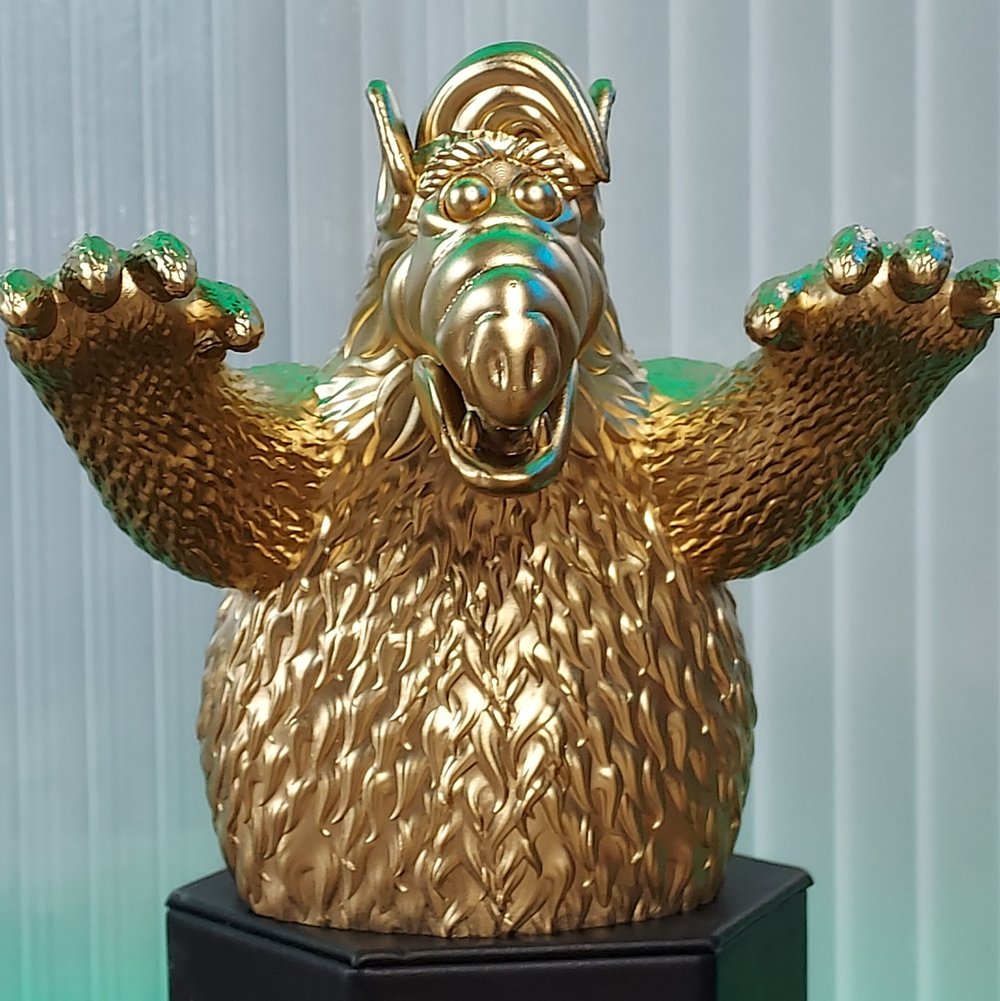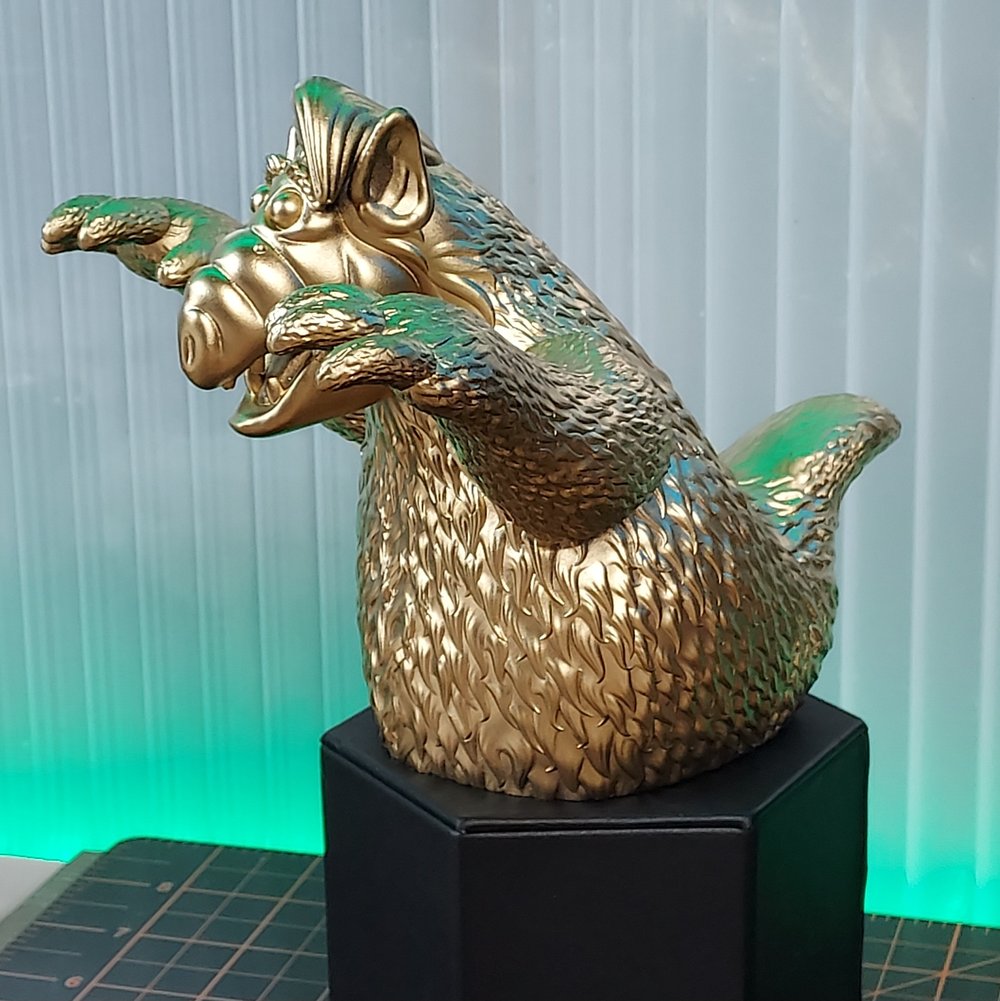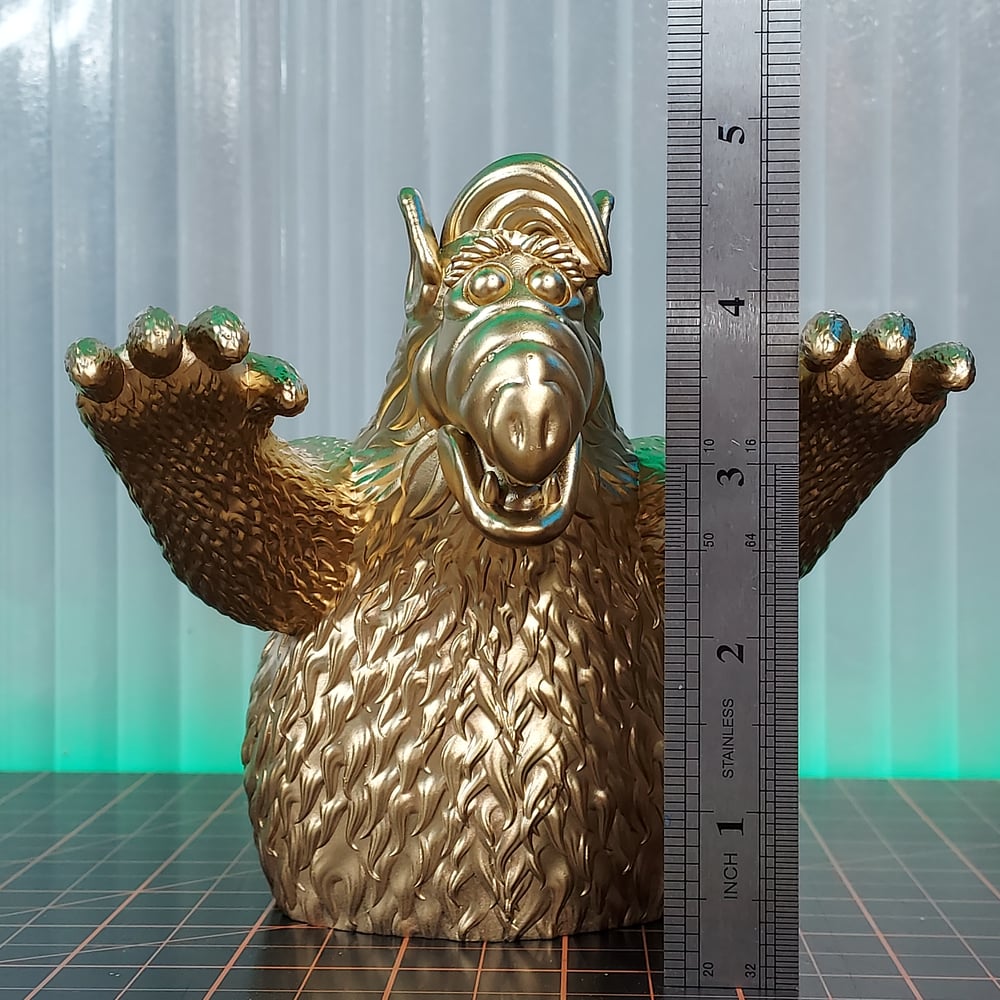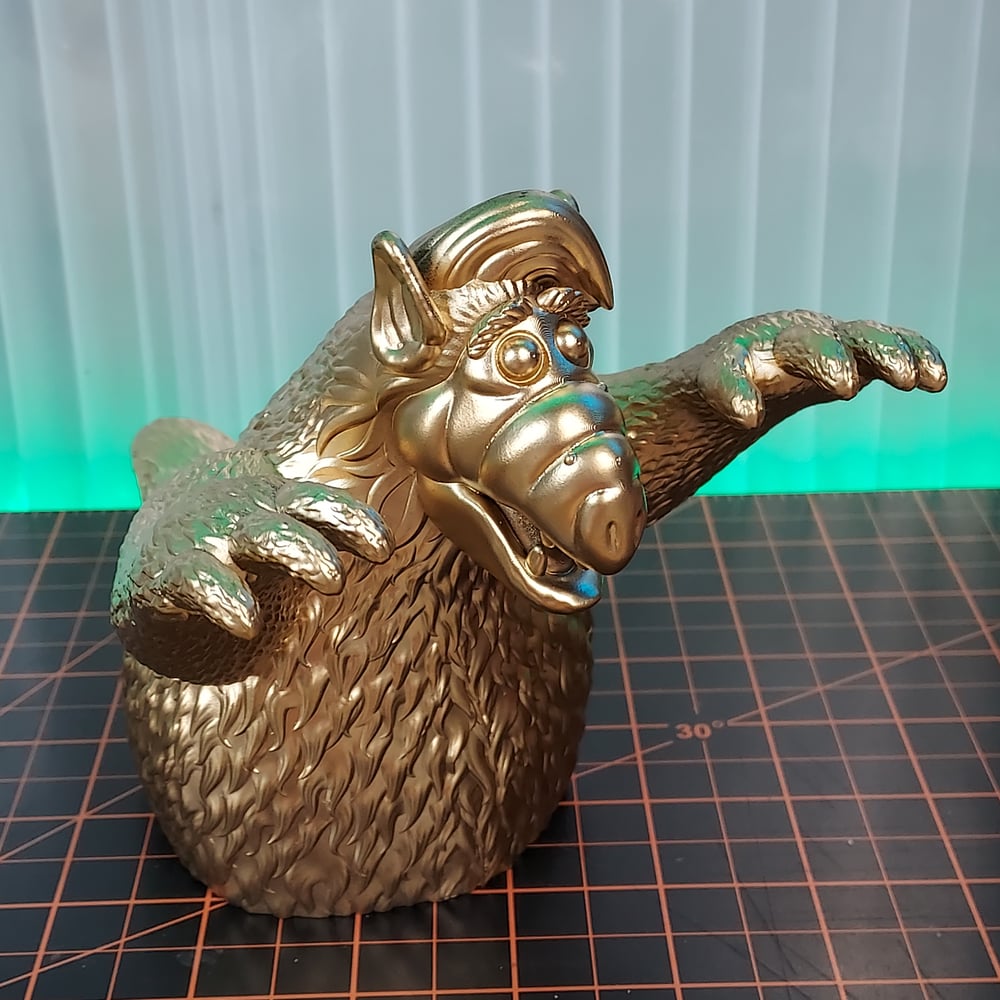 Your favorite cat eatting alien in golden ghost form! This gold resin prototype was made for our convention displays and is a ONE-OF-A-KIND!
Features:
1 of 1!
Over 5 inches tall
Custom original sculpt
Made from resin
Golden Gloss paint application
⚠️This is a one-off prototype and may have some minor defects. This is a handmade item and is NOT intended for children. It is made for display and adult collectors only. AS IS / NO RETURNS.
Please allow up to 1 week for your item to ship.